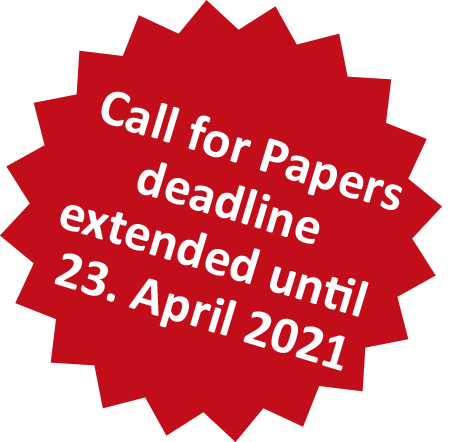 One year after the successful 61st German Tribology Conference held in 2020 as an online event, also the 62nd Conference from September 27 to 29 2021 will be organized this way. We were hoping that it would be possible to welcome you in Goettingen personally, but the currently increasing infection numbers, don't allow this. Nevertheless, we rely on you that you will register as many contributions as in the last years. This year, the conference will also include a technical exhibition. You are invited to visit virtual booths
Key Topic 2021: Sustainability by Tribology
After the well-recognized GfT-Study on the potential of tribology for CO2-reduction and conservation of resources, the continuation addresses on "Wear Protection and Sustainability". The contribution of tribology to a sustainable economy will also be the key topic of the next GfT conference and in this context the new study will be presented in detail. Also we ask for contributions from the following fields:
wear and endurance
environmental impact of wear debris
resource consumption a resource consumption and recycling of tribo-materials
sustainable lubricantsy
Of course, we also hope for interesting registrations for the core topics of tribology:
Tribosystems
Tribometry
Databases and Data Analysis
Materials and Materials Technology
Thin Layers and Surface Technologies
Lubricants and Lubrication Technology
Machining and Forming Technology
Machine Elements and Transmission Technology
Sealing Technology
Tribology in Automotive Technology
Tribology for Earth Drilling and Tunnelling
Biotribology, Life Science
Contributions to the key topics of recent years are still welcome
Haptics and Tactile Perception of Surfaces
Tribology for Earth Drilling and Tunnelling
Biotribology, Life Science
Databases and Data Analysis
If you like to participate in the virtual exhibition, please contact the office.
Please remember also to send us your suggestions for the GfT awards! Here you will find the conditions.
Deadline for registration of papers and posters is April 09, 2021 . Publication opportunities are the Conference Proceedings and the journal "Tribologie und Schmierungstechnik" (articles in English are welcome).
Further deadlines: short summary for the program booklet June 11, 2021 / Manuscript or Extended Abstract for conference proceedings August 27, 2021.
---
Please find herewith our conference fee:
Participant GfT member: 350 €
Participant: 390 €
Speaker: 250 €
University member: 300 €
Retiree: 100 €
Student: 50 € (till Master/Diploma)
---
Your submission
Conference proceedings
For each tribology conference, GfT publishes conference proceedings with your manuscripts or extended abstracts. If your presentation has been accepted, we will send you appropriate templates and we ask you to send us your contribution by August 27, 2021.
Tribologie und Schmierungstechnik
You also have the opportunity to publish your manuscript in the journal "Tribologie und Schmierungstechnik" (TuS). In this case, only an extended abstract is required for the conference proceedings. For the necessary formalities and format templates at TuS, we will forward your email address to Mr. Patrick Sorg "sorg@verlag.expert". He will contact you and will explain how to proceed and inform you about the deadlines. TuS needs your complete manuscript by September 22, 2021.
You have the opportunities to publish in TuS either peer-reviewed or by editorial review. For further information please contact the GfT office.
---
Registration
You will soon have the possibility to register here
---